Holding Space: A storytelling Approach to Diversity and Inclusion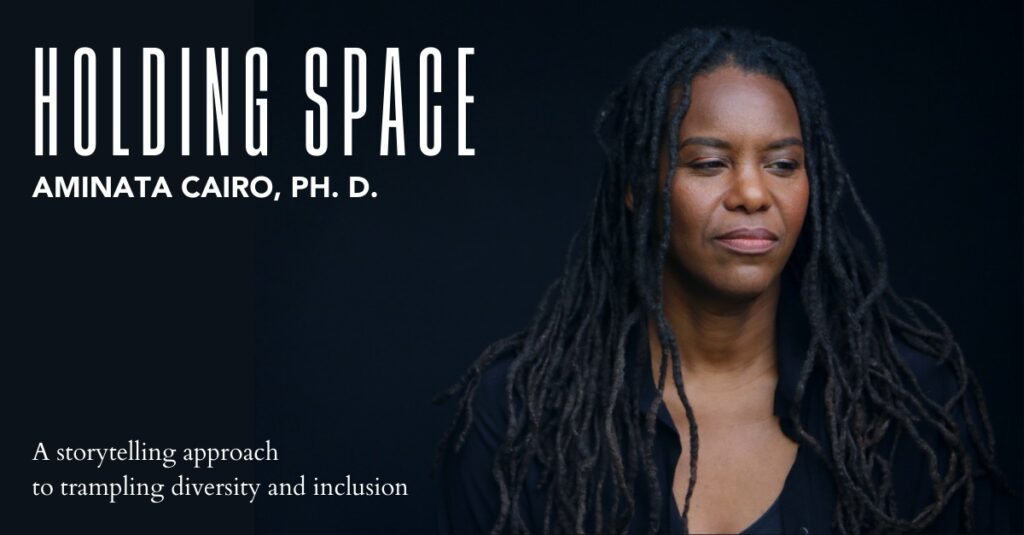 In Holding Space Aminata Cairo presents her own, unique vision in the promotion of inclusion that far surpasses the standard diversity & inclusion approach. She grounds her work in indigenous knowledge, the blues aesthetics, holy hip hop, and Caribbean and black feminist theories. She engages her audience utilizing storytelling, with the ultimate goal of creating a new story, collectively. Hailing from her Surinamese roots, her Native American nurturing, and academic training she uses personal stories to explore the themes and steps on a way to a more inclusive community. She challenges the audience to take a closer look at themselves and each other, raising the question what it really takes to collectively create an environment of equality and validation. It is about us, all of us, is her message, as she forces us to feel, hear, and own that. This book is not a reading, it is an experience.
Dimensions: 20,9 x 13,6 x 2,5
Number of pages: 328 pagina's
EAN: 9789083156101
where to buy?
A
For Belgium and The Netherlands orders: Click below to be redirected to our external shop to make a purchase.
C
E-book: Amazon, Apple, Kobo, Barnes & Nobles, ebooks.com, and more
Audio book: available on all your favorite audio platforms: Audible, Googleplay, Rakuten kobo, Scribd, chirp, and more